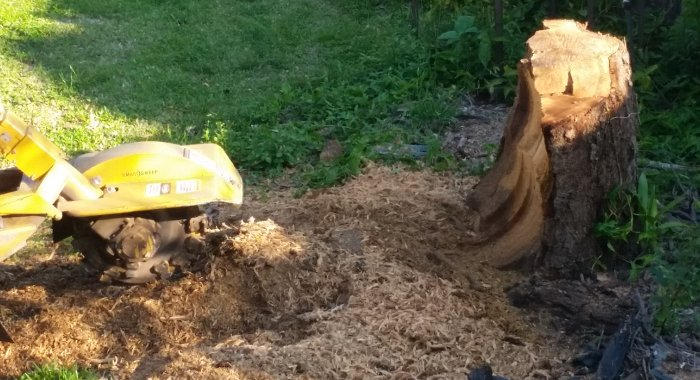 Remove tree stumps easily with one call to Supercheap Tree Lopping and Stump Grinding. PHONE: 0450 151 827
Supercheap Tree Lopping and Stump Grinding provides stump grinding as part of a comprehensive range of garden care.
Stump grinding removes tree stumps by grinding into the wood with a large high speed rotating disk that cuts into the wood of the tree resulting in small chips.
The rotating disk contains carbine teeth and the movement of the cutter wheel is generally controlled by hydraulics.
Supercheap Tree Lopping can grind your stump down under the ground level to allow you to grow grass or plant garden beds, other shrubs or trees. Different depths are required depending on your needs. Discuss with your stump grinder prior to work commencing.
Wood chips can be used as mulch for weed control in other parts of your garden or yard.
Call us today for all your stump grinding needs and all your tree removal needs too!
PHONE: 0450 151 827