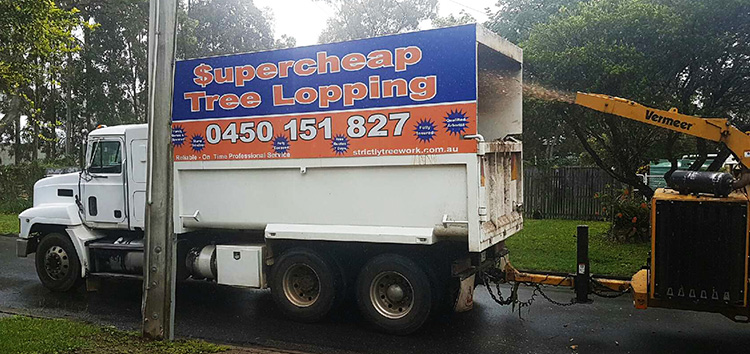 Supercheap Tree Lopping in Chermside provides super cheap tree lopping for Chermside and all surrounding north Brisbane suburbs. Call us today as chances are we may be in Chermside and can drop in and see you straight away.
Why We are the Best House Tree Lopping Business in Chermside
We have been tree lopping for over 20 years, Tree felling, tree trimming, tree pruning, tree cutting are all part of our services. Thousands of happy customers are happy with our highly efficient work and we welcome you to join them. We guarantee each of our customers the same thing – job satisfaction! We are happy when we see our customers happy and that always happens when we transform their trees.
Thank you so much for a wonderful job on our trees. Everything looks so much better now thanks to you and your guys
Prior to any work, we discuss all your options to tree lopping, stump grinding and more. Our free quotes allow you to know exactly what the cost is in advance.
As a family business we know how important quality and reliability is and we strive to provide 100%.
We have many customers we see year after year for regular tree service and know that trust and workmanship is an important part of their decision to continue to call on us every year.
Our Tree Lopping and Stump Grinding Services for Chermside:
Tree Lopping Chermside – no job to small or large
Tree Felling Chermside – all types of trees, call us first to check
Tree Pruning Chermside – Care for your fences and roofs
Tree Removal Chermside – Let us clear everything away
Stump Grinding Chermside – No stump can escape us, grow over the top of your old stump
Stump Removal Chermside – Don't let termites feast on old stumps
Land Clearing Chermside – Call first for details
Feel free to give us a call today to see if we can help you.
PHONE: 0450 151 827